The AI market growth for content generation is rapidly evolving. One indicator for that growth is the increase in the number of companies in the artificial intelligence industry. To prepare AIContentGen's report AI Content Generation Scorecard over 50 AI writing software companies were reviewed, eventually choosing 20 companies to include in the scorecard.
How fast is the AI market for copywriting software
growing?
50 companies! Holy Bleep!
That was my reaction as a practicing marketer when Scott Sweeney and I discovered how many companies were in the market for AI copywriting. Every fast-growing market has an initial phase of explosive growth followed by a longer period of slower but steady expansion. In his book "Crossing the Chasm", Geoffrey Moore describes the early stage of new technology adoption by describing an innovation curve where there were several stages for any new product or service before becoming mainstream. 
Most large organizations have customer relationship management (CRM) systems; for example, salesforce has over 150,000 customers! Multiply that by the number of companies using Salesforce, Microsoft Dynamics 365, Oracle Eloqua, HubSpot, Marketo, Piped. For CRM systems there are barriers to entry for new software companies and the use of the technology. While for the AI content generation market — where the barrier to entry is low enough so that anyone could potentially use the software — there's the possibility of hundreds of thousands of customers using such software. 
We created the AI Content Gen­eration Market Map because we want to help you understand where content generation technology stands today. The size of the potential market was enough to give us pause, but there was another thought that came into play — one that made us realize that we needed to rethink how we approach our client's content creation processes. If internal terms don't take advantage of these opportunities, they would be at a competitive disadvantage.
From looking at the Google Trends volume over time for some specific AI writer-related keywords, we see that their use has gone up quite considerably in recent years. In fact, the U.S. isn't even leading when looking up keywords such as "ai writer," "ai copywriting," and "ai writing."
AIContentGen 2021 AI Content Generation Market Map
Click to View a PDF with links to the AI Content Generation Vendors:
AI Content Gen Market Map 2021 Landscape   
AI Content Gen Market Map-2021 -Portrait
We created an AI content generation market map showing the growing number of companies entering the space. Over half of the 50+ companies started within the past 2 years were founded between 2020 and 2021.
The rise in the founding of AI content generation companies has happened because the technological barriers to starting an AI content generation company have dropped because of the introduction of GPT-3 by OpenAI in June 2020. And the pace of development in large language models has only increased.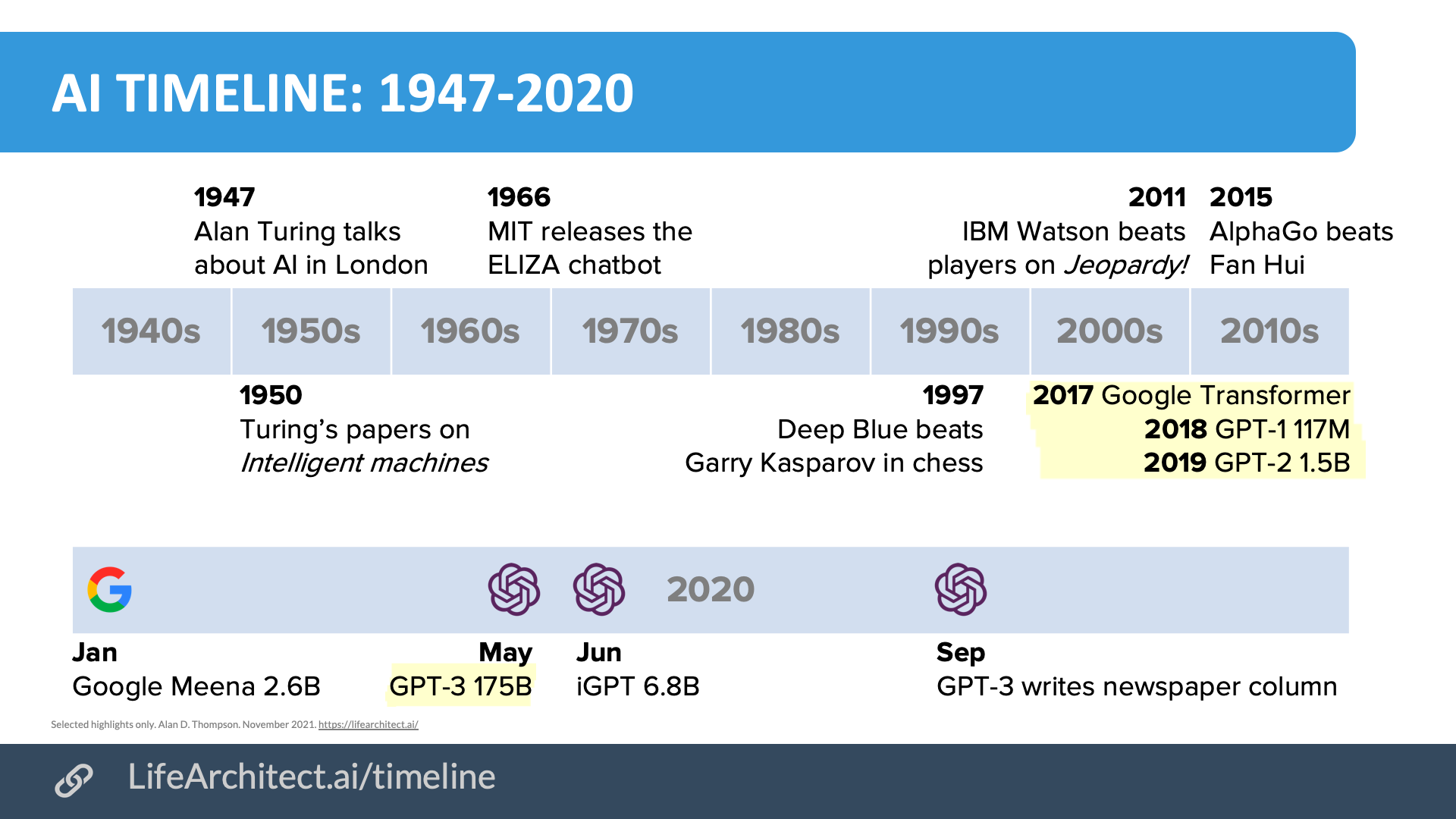 Subscribe to our blog to receive up-to-date market info on the AI Content Writer Market.
See the AI Content Generation ScoreCard and Analysis

Take Me to the report!  (Click)